Empower your clients to hire top talent with integrated recruiting software
Solve the hiring challenges your clients are facing by adding recruitment solutions to your service offering. PrismHR Hiring, powered by HiringThing, is an applicant tracking system (ATS) that helps your clients attract and hire top talent.
We offer full end-user support, your branding, and lightning fast implementation. Make our applicant tracking system yours—add a revenue stream, increase customer retention, stay competitive, and bring your own recruiting solution to market in a matter of weeks.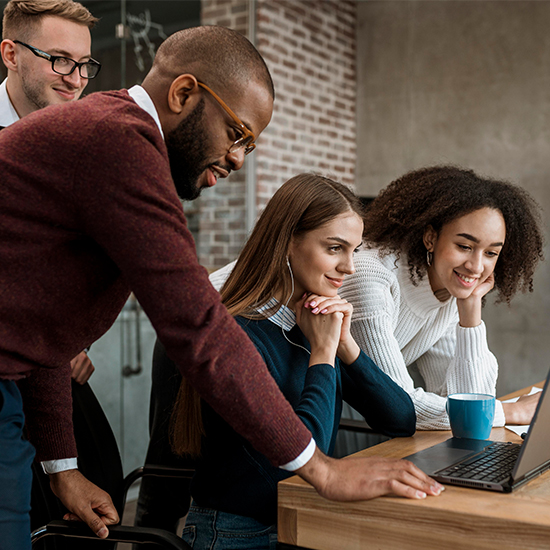 G&A Partners Leverages PrismHR Hiring to Solve Recruiting Challenges
See how their partnership with PrismHR Hiring ensures G&A can provide every client with expertise and a convenient recruiting solution that not only makes clients' lives easier and supports their growth, but keeps people at the forefront of their business.
Talk with an expert.
Connect with one of our applicant tracking software specialists to learn more about how you can add hiring capabilities to your service offering.
Information Downloads

Product Overview for HR Service Providers

QuickStart Program Overview
Product Features Overview
Additional Resources from the HiringThing Blog
Answering the Call for Recruiting Solutions at PrismHR LIVE
June 2021
Examining HR Service Providers' New Recruiting Realities at PrismHR LIVE
May 2021
Sign Up for Our PEO Newsletter
Subscribers receive industry trends and insights, product updates, and tips and tricks for helping your clients recruit.